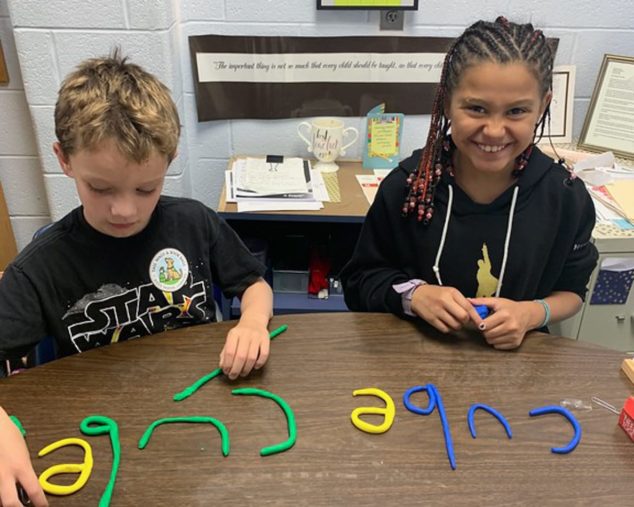 Intensive Programs: Lower School Reading
Session Date(s)
June 20 - July 7
3 Week Session
Session Hours
9:00 am - 12:00 pm
Description
Entering Grades 1-4
This three hour course meets daily for three weeks and is designed for students in Grades 1-4 who are struggling with reading phonics and/or comprehension. Each child takes part in an individual decoding session each morning, and throughout the day manipulatives, memory strategies, and language-based instruction reinforce concepts. Includes small groups in Phono-graphix or Orton-Gillingham (decoding and encoding programs); Great Leaps (reading fluency); and comprehension strategies and Text Talk (a word study/vocabulary program).
This program is led by trained instructors and reading specialists, including McLean faculty, who screen each student prior to the start of camp to identify challenges and document improvement. Families will receive a report at the end of the session detailing their child's progress, strengths, and recommended areas for continued support in the coming school year.
If your child…
Is a reluctant reader
Struggles with fluency or decoding
Gets frustrated when reading
Is ready for reading to be fun
… this camp is for you!
Questions about Lower School Reading?
Contact Us