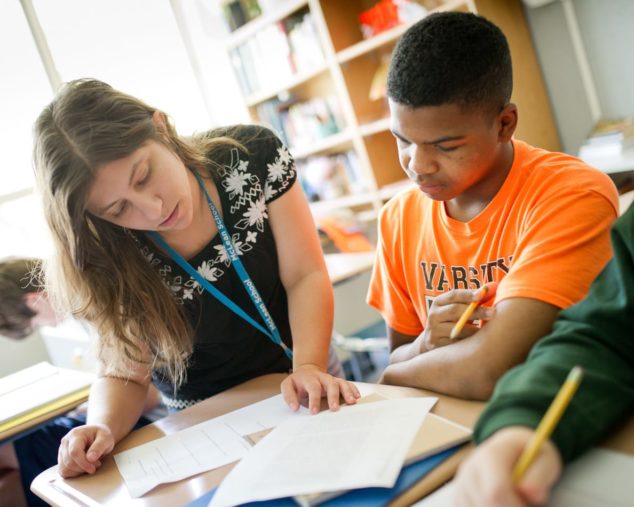 Intensive Programs: Middle School Reading
Session Date(s)
June 20 - July 7
3 Week Session
Session Hours
9:00 am - 12:00 pm
Description
Entering Grades 5-8
This three hour course meets daily for three weeks and is designed for students in Grades 5-8 who could use a little extra practice in literature and reading fundamentals. This is an excellent opportunity for middle schoolers to strengthen their skills in areas of comprehension, fluency, visualization, vocabulary, and critical thinking. This program is led by trained instructors and reading specialists, and our low student-faculty ratio is designed to give each camper the personal attention and support they need to gain confidence alongside skills as they round the corner to high school. Each student is screened prior to the start of camp to identify challenges and document improvement. Families will receive a report at the end of the session detailing their child's progress, strengths, and recommended areas for continued support in the coming school year.
If your child…
Thinks they're "bad" at reading
Could use a little confidence boost
Wants to love what they read and read what they love
Is ready for reading to be fun
… this camp is for you!
Questions about Middle School Reading?
Contact Us