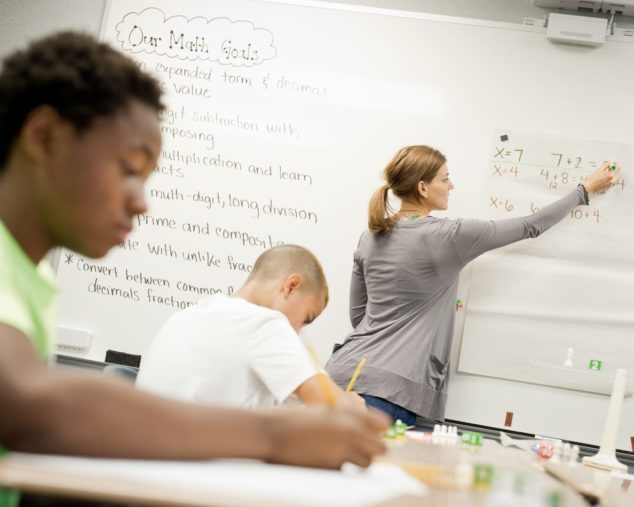 Intensive Programs: Middle School Math
Session Date(s)
July 10 - 28
3 Week Session
Session Hours
9:00 am - 12:00 pm
Description
Entering Grades 5-8
This three-week camp is designed for students in Grades 5-8 in need of support with key math concepts and skills. Small grade-level group instruction tackles everything from basic computation and fractions, decimals and percents up through simple equations, variables, geometry, and other pre-algebraic concepts. Math games increase recall and help students internalize key material — and have fun doing it.
This program is led by trained instructors, including McLean School Faculty, who screen each camper at the beginning of the program to identify possible gaps in understanding and target areas for review and reinforcement. At the end of the program, families will receive a report on their child's progress, strengths, challenges, and recommendations to share with their educational team for the academic year.
If your child…
Loves math
Thinks they don't
Could use the extra attention
Is ready for math to be fun
… this camp is for you!
Questions about Middle School Math?
Contact Us