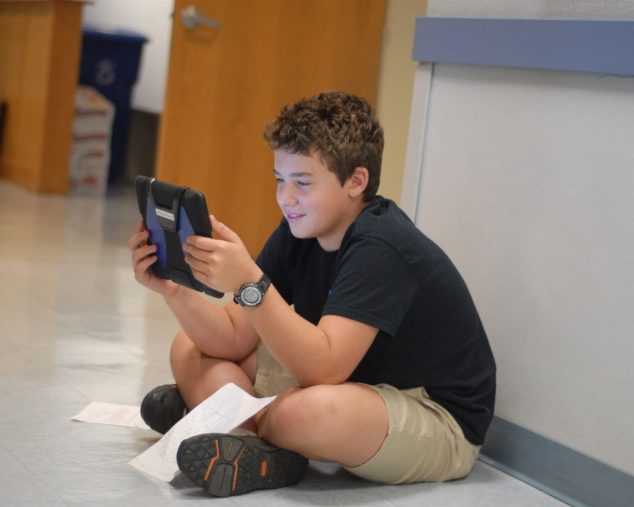 Intensive Programs: Middle School Writing
Session Date(s)
June 20 - July 7
3 Week Session
Session Hours
1:00 pm - 3:00 pm
Description
Entering Grades 6-8
This three-week camp is designed for students in Grades 6-8 ready to take their writing to the next level. Inspired by Framing Your Thoughts written expression curriculum, this multi-sensory writing course begins with an emphasis on the best word choices to express an idea based on a visual prompt. Students move from sentence building using a variety of structures through paragraph development with the support of trained faculty, many of whom are McLean School Teachers. Employing color coding and graphic organizers — and with the help of one-on-one teacher conferencing — students learn to produce well-organized and expanded papers.
If your child…
Has a story to tell, but a hard time telling it
Likes the challenge of a visual prompt
Isn't yet familiar with writing from a prompt
Is ready for writing to be fun
… this camp is for you!
Questions about Middle School Writing?
Contact Us